Services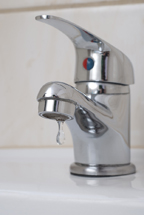 We offer a variety of plumbing services at a cost consistently lower than most large companies, and service that is better than all other companies. As we mention throughout this site, we treat all our customers with the respect, integrity, and honesty they deserve.  Call us and let us take care of you. All of our work has a complete 1 year warranty on labor. That means we stand behind the work we do so you can be confident your job is done right the first time. Wondering what we do? Check out the list below. If you don't see your needs listed here please us call for a free quote.


Kitchen or bathroom sink installs


New laundry sinks installed


Washing machine shut-off valves and hoses


Sump pump repairs, replacement, or new installs


Faucet repairs & replacement


Toilet installs or repairs


Frozen pipes thawed and repaired


Mystery leaks found and repaired


Water heaters installed, repaired, or replaced


Pinhole pipe leaks repaired


Bathtubs replacements


Bathroom remodels


Toilets, sinks, and any fixture replacements


New water, drain, or gas lines installed


Frost free outside faucets installed or replaced


Drain lines snaked


Whole house winterization and un-winterization


Water main valve replacements


Well tank replacement


Products
We not only offer services, but we are certified with certain products as well. Being in the industry gives you the luxury of knowledge that many consumers don't have. This is the knowledge of quality products. We can save you the trouble of reading reviews, combing the internet for suggestions, or relying simply on the brand you already know about. This is because we only recommend and deal with quality products. We have been working with many of these brand names for years, and our experience have shown that these products shine:


Bradford White water heaters


Kohler toilets & Kohler faucets


Delta faucets


Moen faucets


Bio-Clean drain maintenance products


Viega brand PEX water piping


Tracpipe flexible gas piping


Woodford frost free sillcocks


Cuno - Aqua Pure Water Filters


Insinkerator Garbage Disposals


Zoeller Sump Pumps



Bradford White water heaters
Bradford White offers an incredible variety of diverse products for water heating, combination heating and storage applications.
visit their site


Kohler toilets & Kohler faucets
Kohler is a U.S. based company that makes both quality toilets and faucets.
visit their site


Delta faucets
Delta is a company that makes resilient and stylish faucets and fixtures.
visit their site


Moen faucets
Moen, similar to Delta, is also a company that makes faucets and fixtures to add style and functionality to your home.
visit their site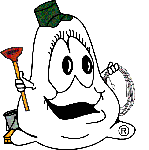 Bio-clean drain maintenance products
Bio-clean is an company that makes an environmentally safe product that can unclog slow moving drains.
visit their site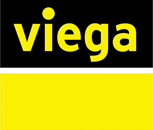 Viega brand PEX water piping
Viega brand PEX piping is piping that we use and recommend. Quality piping is important to help prevent leaks and bursting.
visit their site


Trac pipe flexible gas piping
Trac pipe flexible gas piping is also piping that we use and recommend for gas.  
visit their site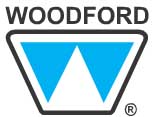 Woodford frost free faucets
For outdoor fixtures, Woodford makes great frost free faucets and sillcocks.
visit their site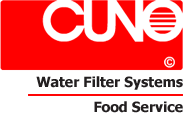 Cuno - Aqua pure water filters
Cuno makes top-of-the-line water filtration systems.
visit their site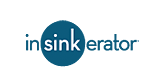 Insinkerator garbage disposals
Insinkerator makes powerful and quality garbage disposals.
visit their site


Zoeller sump pumps
Do you have problems with your basement flooding? Zoeller sump pumps makes great sump pumps that are just what you need.
visit their site